YG6 tungsten carbide tips carbide saw tips
Brand Name : JINXIN
Place of Origin : CHINA
MOQ : 7-15DAYS
Packaging Details : 10 ton/month
Tungsten carbide saw tip is used as the tips for the TCT saw blade for cutting all kinds of original wood, hard wood, HDF, MDF, plywood, particle board, laminated board, composite material, grass, aluminum and metals. It can give much more excellent performance than HSS .
YG6 tungsten carbide brazed tips carbide saw tips
YG6 tungsten carbide tips has high hardness (86~93HRA, equivalent to 69~81HRC); good thermal hardness (up to 900~1000℃, maintaining 60HRC); good wear resistance. The cutting speed of cemented carbide tools is 4 to 7 times higher than that of high-speed steel, and the tool life is 5 to 80 times longer. The service life of molds and measuring tools is 20 to 150 times higher than that of alloy tool steel. It can cut hard materials of about 50HRC, but it is hard High-quality alloys are brittle, cannot be cut, and are difficult to make integral tools with complex shapes. Therefore, blades of different shapes are often made, and they are installed on the cutter body or mold body by welding, bonding, mechanical clamping and other methods.
Zhuzhou Jinxin Cemented Carbide Industry Co., Ltd. provides a variety of high-quality, high-performance, and long-life carbide cutting tools such as cemented carbide inserts, indexable inserts, ss10carbide tips cemented carbide saw blades, and cemented carbide milling tools Knives, etc., and can also produce different types of carbide tools according to customer requirements or drawings.
Features:
1. Top 100% virgin raw material
2. Excellent wear-resistance
3. High impact resistance
4. Stable chemical properties
5. Careful surface treatment and perfect appearance
6. Easier to braze, and long service time
7. Made by precision moulds, better diemsional accuracy and uniform
8. Various types and grades available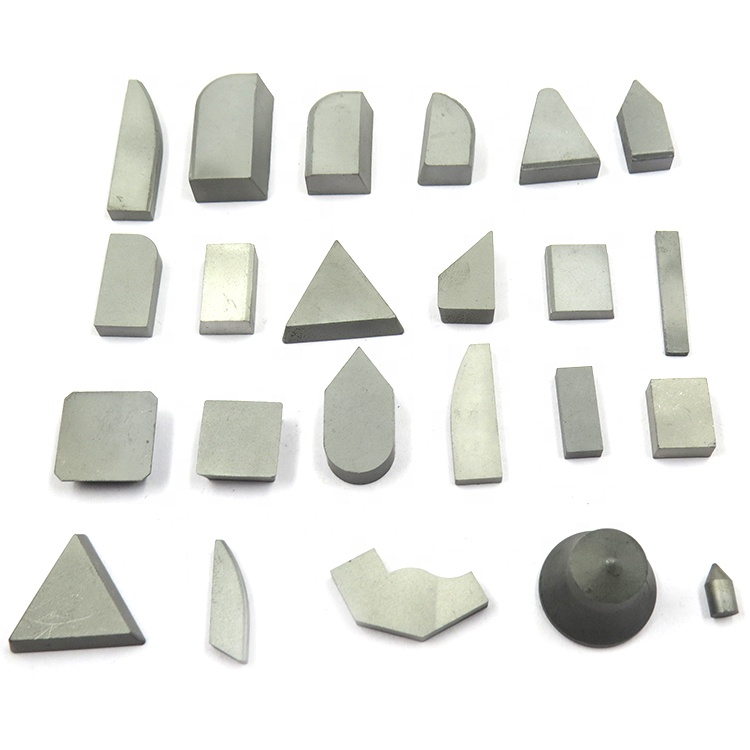 Please feel free to give your inquiry in the form below. We will reply you in 24 hours.