carbide drawing dies
Brand Name : JINXIN
Place of Origin : CHINA
MOQ : 7-15DAYS
Packaging Details : 10 ton/month
Carbide wire drawing dies, also known as TC wire drawing dies (Tungsten Carbide), are made from tungsten carbides of superior quality which are resistant to high heat and shock. Application for drawing wire , tubes, rod. Type as S11, WTA. S13 ect . Usgae :for steel wire drawing ,drawing aluminum wire ,copper wire drawing ,
Carbide wire drawing is a metalworking process used to reduce the cross-section of a wire by pulling the wire through a single, or series of, drawing die(s). There are many applications for wire drawing, including electrical wiring, cables, tension-loaded structural components, springs, paper clips, spokes for wheels, and stringed musical instruments.
Our drawing diesare made of high purity tungsten powder the size area are 20% longer than common mould,these factors make sure our wire drawing dies can work longer!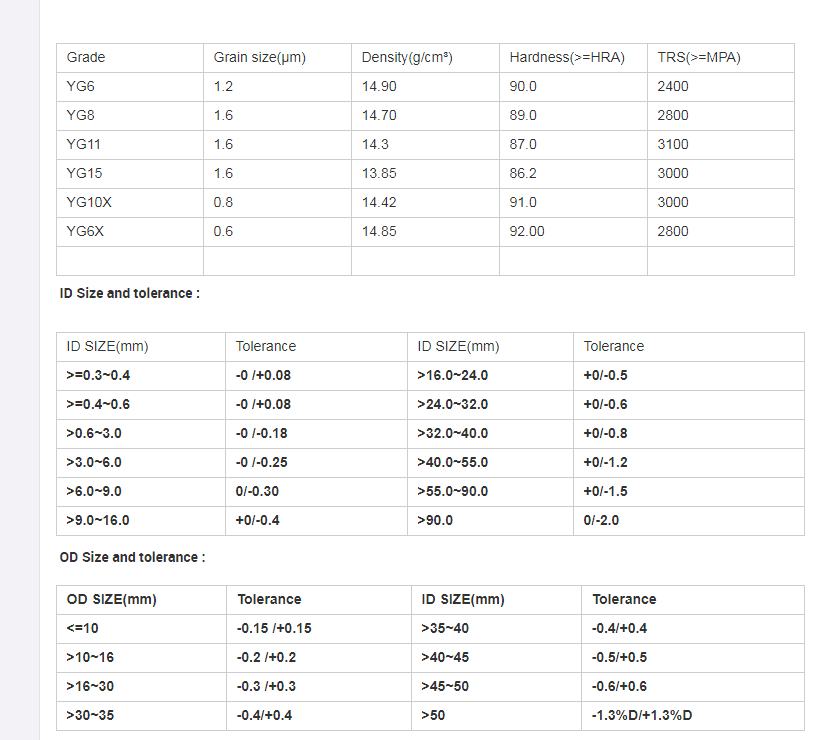 Tungsten carbide drawing dies characteristics
-- High impact, good wear resistance
-- sizes & types are available
-- Well grounded and blanks are available
-- 100% pure raw material & direct factory produce and selling
-- Advanced equipement
-- Skilled technician
-- Many sizes & types, OEM is available
-- Trial order is welcomed
-- ISO certificate
Tungsten carbide drawing dies mainly used for drawing rods, wire, wire, pipe and other straight-line difficult objects, for steel, copper, tungsten, molybdenum and other metal and alloy materials, drawing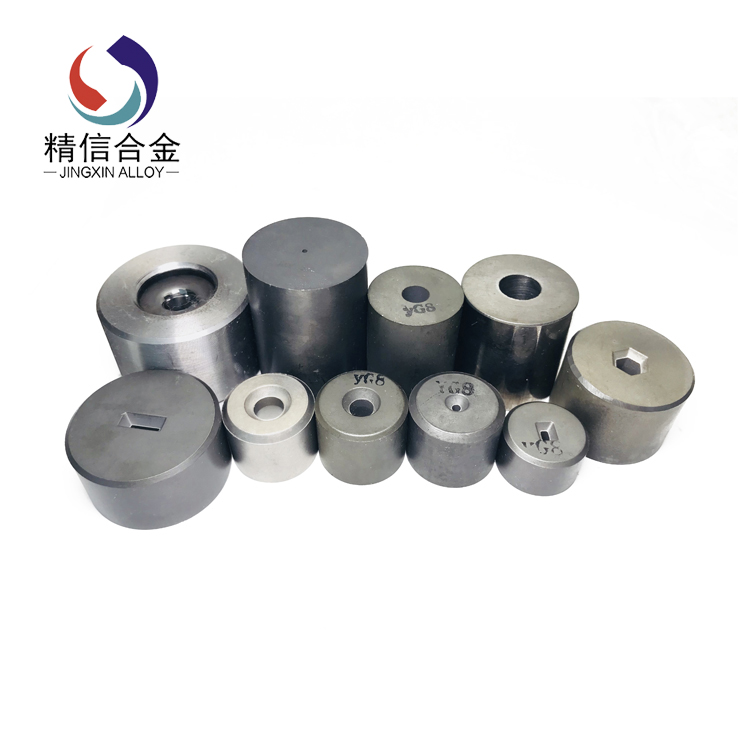 ---
Any interested items please feel free to contact:
Contact:vincent
Mob: +8615573301853
wechat:+8615573301853
WhatsApp: +8615573301853
Email: jinxin012@ojinxin.com
Please feel free to give your inquiry in the form below. We will reply you in 24 hours.