tungsten carbide punching die
Brand Name : JINXIN
Place of Origin : CHINA
MOQ : 5kg
Packaging Details : Carton
Delivery Time : 20-30 days
Supply Ability : 1000000kg/month
Matierial : Tungsten carbide
Grade : YG6 YG8 YG10 YG15 YG20 K10 K20 ETC
Grain Size : All
Type : Machining
Application : 0.6um
Tungsten Carbide Cold Heading Dies

1. 100% virgin raw materials.
2. Various kinds of grades are availalbe based on customer's application.
3. we have professional advanced production line and inspeciton equipments to ensure high quality products.
4. Precision Ground and high polishing process
5. High wear resistance,high hardness and impact toughness
6. Advanced technology , precise grinding.
Grade
ISO Code
Chemical Composition(%)
Physical Mechanical Properties (≥)
Application
WC
Co
Density g/cm3
Hardness(HRA)
T.R.S N/mm2
YG3
K01
97
3
14.90
91.00
1180
Suitable for finishing of cast iron,non-ferrous metals,alloys and non-metallic materials,and semi-finishing vehicles for intermittent cutting.
YG6
K10
94
6
15.10
92.00
1420
Finishing of chilled hard alloy cast iron and heat resistant alloy steel and ordinary cast iron.
YG6X
K20
94
6
15.10
91.00
1600
Cast iron, non-ferrous metals and alloys, non-metallic materials, medium to cutting, semi-finishing and finishing.
YG8
K20-K30
92
8
14.90
90.00
1600
Suitable for casting of cast iron, non-ferrous metals and their alloys and non-metallic materials, roughing of sections and rough cutting.
YG10
K40
90
10
14.70
89.00
1900
Suitable for the production of drawing dies, wear parts and stamping parts and cores for hard alloy automatic presses.
YG10X
K40
89
10
14.70
89.50
2200
Suitable for small diameter micro drills, end mills, rotary boring tools, etc.
YG15
K30
85
15
14.70
87.00
2100
Forging, perforating and stamping tools for steel bars and steel tubes with high compression ratios and working under large stresses.
YG20
K30
80
20
13.70
85.50
2500
Stamping die, stamping watch parts, musical instrument spring piece.
YG20C
K40
80
20
13.70
82.00
2200
punching battery case, toothpaste skin mold, small size steel ball, screw, nut stamping die, hot rolling twist drill bit plate.
YG30
G60
70
30
12.80
82.00
2750
Production of standard parts, bearings, tools and other industries for cold heading, cold punching, cold pressing die.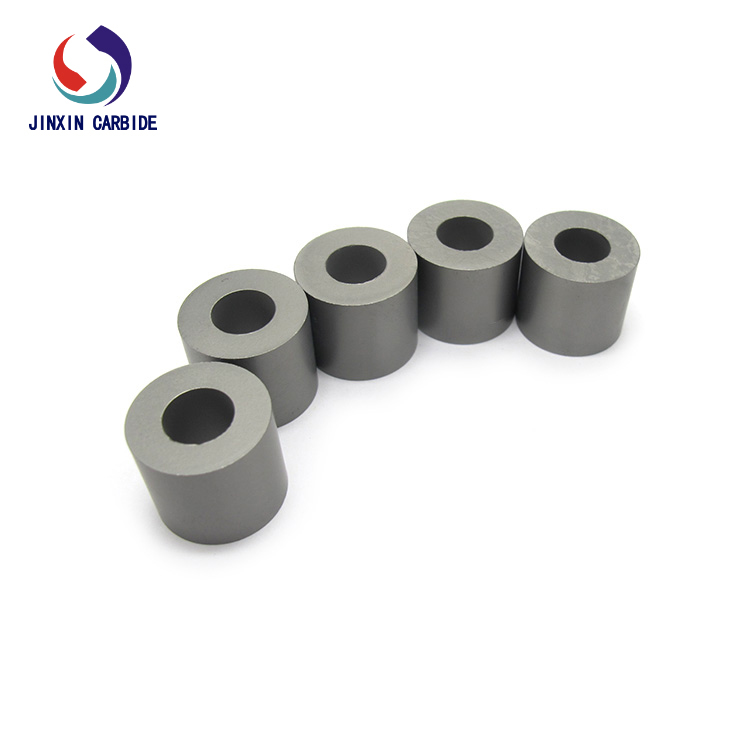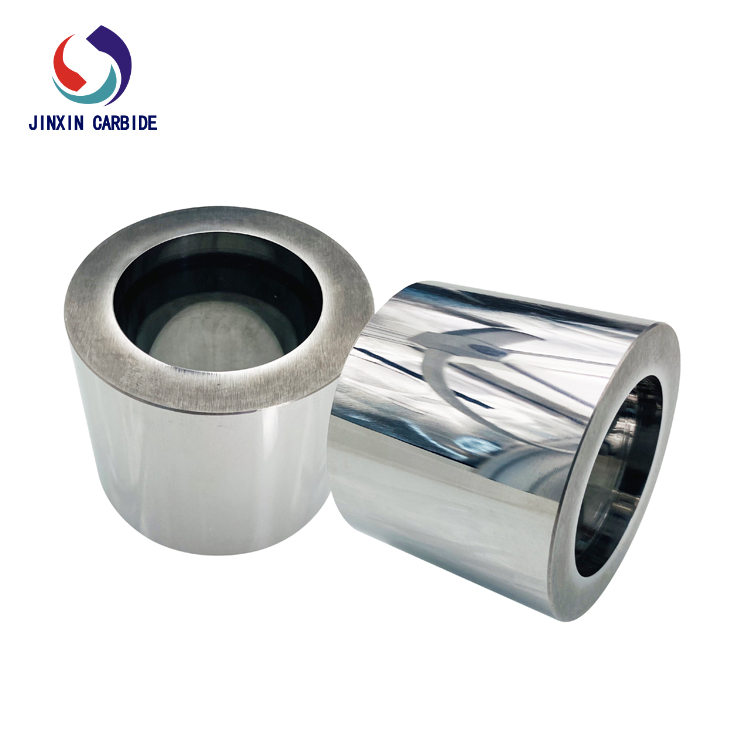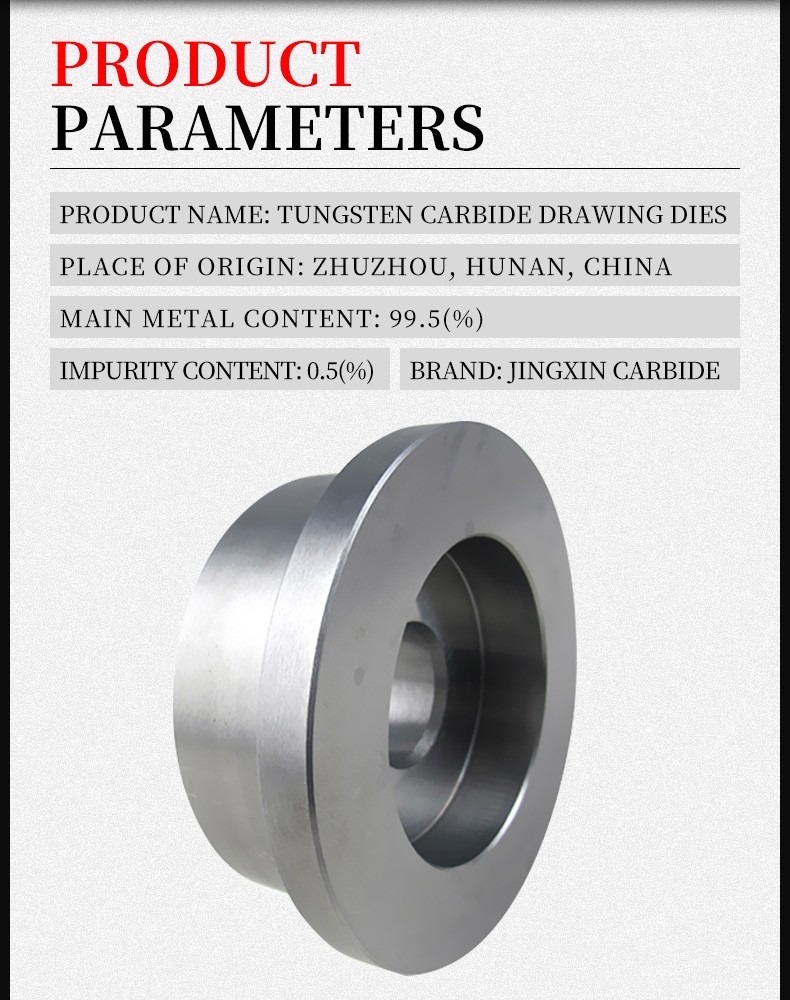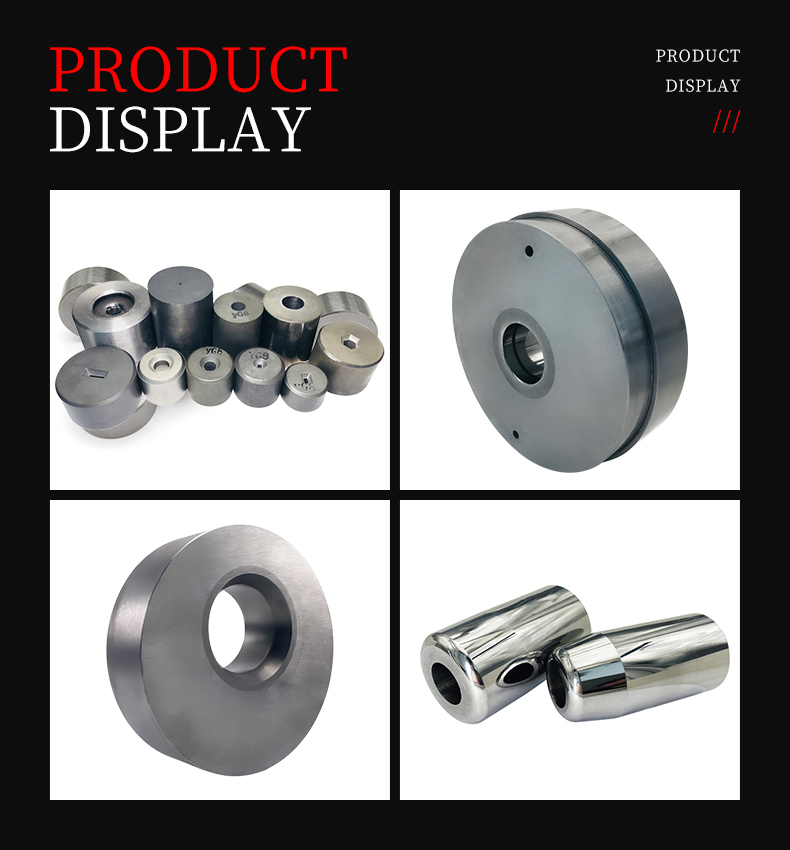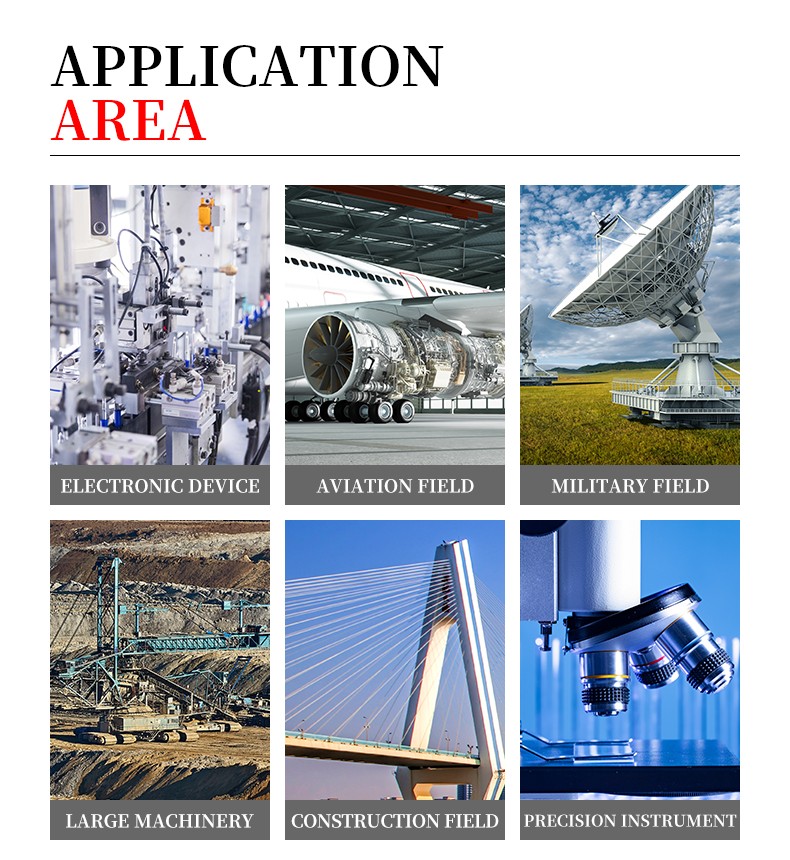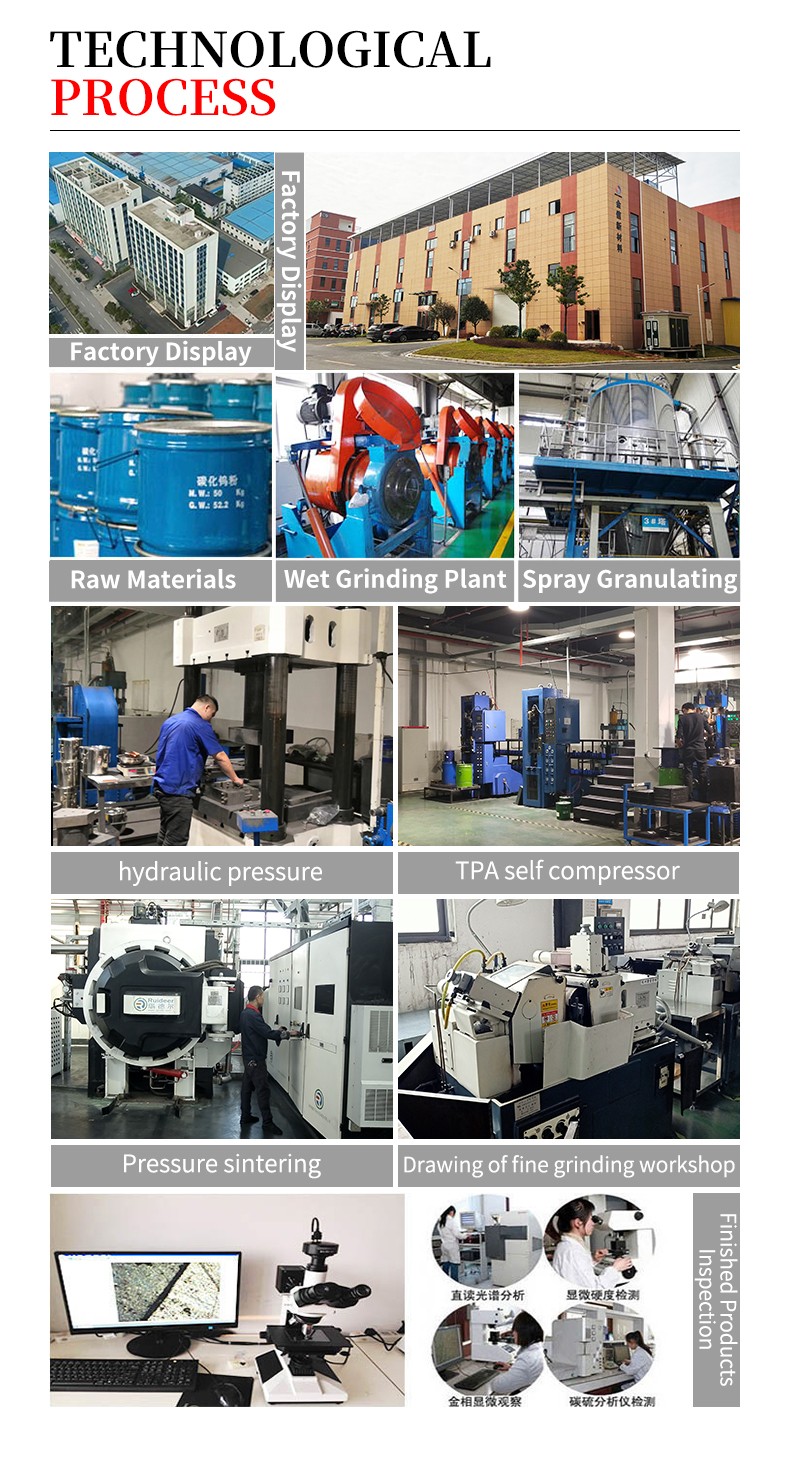 Tungsten Carbide Cold Heading Dies characteristics
-- High impact, good wear resistance
-- sizes & types are available
-- Well grounded and blanks are available
-- 100% pure raw material & direct factory produce and selling
-- Advanced equipement
-- Skilled technician
-- Many sizes & types, OEM is available
-- Trial order is welcomed
-- ISO certificate
---
Any interested items please feel free to contact:
Contact:vincent
Mob: +8615573301853
wechat:+8615573301853
WhatsApp: +8615573301853
Email: jinxin012@ojinxin.com
Please feel free to give your inquiry in the form below. We will reply you in 24 hours.