Tungsten weight cylinders for counterweight derby weight for hot sale
Brand Name : JINXIN
Place of Origin : CHINA
MOQ : 7-15DAYS
Packaging Details : 10 ton/month
Delivery Time : 20-30 days
Supply Ability : 1000000kg/month
Matierial : Tungsten carbide
Grade : JX251
Grain Size : All
Type : balance weight
Application : 0.6um
Tungsten counterweight cylinder: The density of tungsten heavy alloy is very high. Its density is twice of steel.It is massively applied to balancing weight mould,counterweight and high temperature moulds. Tungsten heavy alloy has low thermal coefficient but it has high absorption ability and high-energy rays.It aslo can be made into protective shield and high-energy rays as the parts of military defense.
Tungsten alloy cylinders are usually used for automobile and vehicle weight balance, pinewood derby car counterweight, oil drilling machine counterweight, the helicopter counterweights, ship counterweighjts and tank counterweight.
Tungsten is a metal with one of the highest densities. Tungsten is 1.7 times more dense than lead, 2.4 times denser than steel, and 2.7 times denser than zinc. Due to its very high density Tungsten is an excellent weighting material for pinewood derby cars. Only gold, platinum, and a few other rare and expensive metals have a similar density. Also tungsten is completely non-toxic and environmentally friendly.
How to Use this Product
Tungsten cylinders for counterweight derby weight for hot sale
A Tungsten Round can be easily used for pinewood derby car weighting if the weight of the car body, wheels, and axles is less than 1.75 ounces. Drill a 1/8 inch diameter hole into the bottom of the car body, and then epoxy the Round into the hole.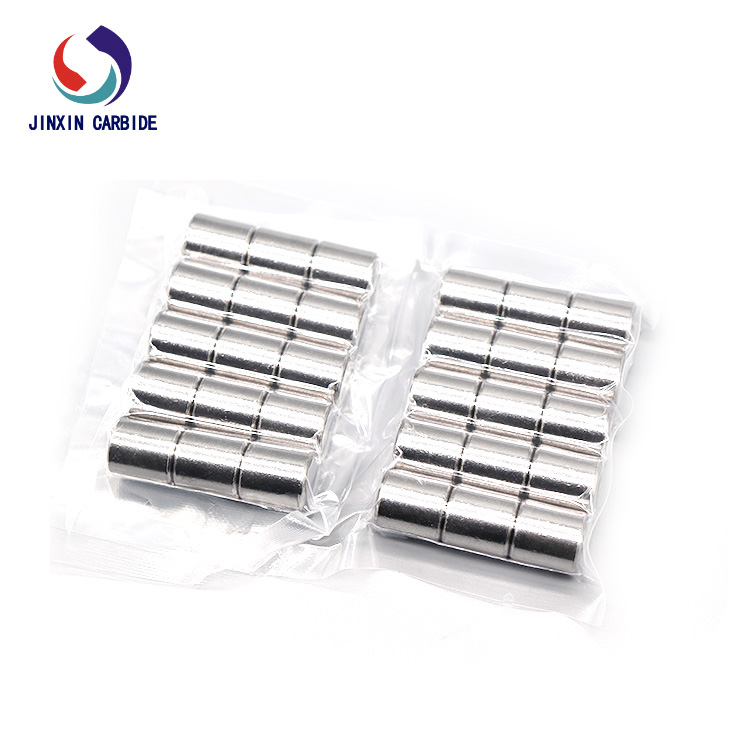 Feature A118g/cc tungsten rod for balance weight
1.High resistance to radiation;
2.High ultimate tensile strength;
3.High temperature resistance;
4. Deep processing property significantly increased;
5. Weldability and oxidation resistance greatly enhanced;
6.Yield increase and cost reduction.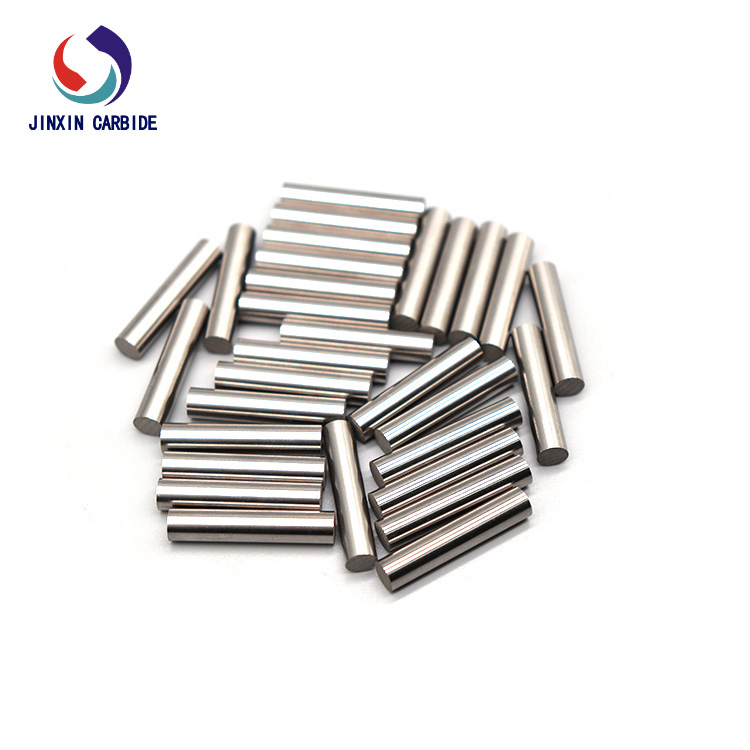 Some Size for tungsten counterweight

The advantages of tungsten alloy counterweight block are:
1. Environmental protection, light pollution to the production environment;
2. High density, easy to control the weight distribution, and the volume of the prepared counterweight block is also small;
3. High corrosion resistance, long service life.
Recommend Application
Due to the high tensile strength and hardness of tungsten alloy, it can be used in limited Spaces, such as in racing cars.The addition of tungsten alloy counterweights to the interior of the car keeps the performance of the car high in the running and provides a controllable system for the car.Tungsten alloy counterweights are non-toxic and environmentally friendly, replacing toxic and environmentally harmful products.They are lighter than conventional weights, creating twice the weight of lead and retaining their shape for a long time.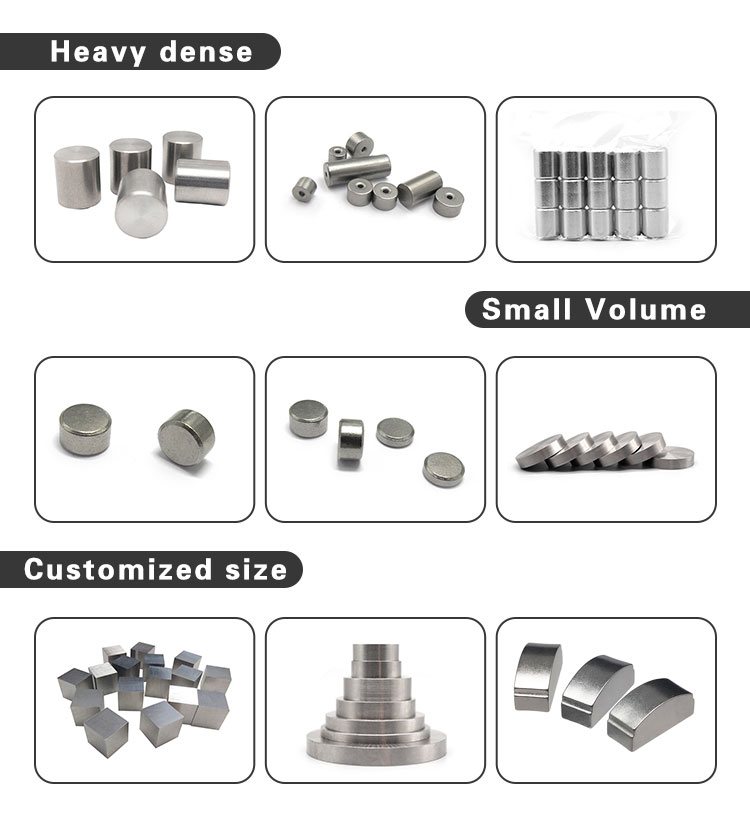 Note:Welcome OEM&ODM.The size and purity can be customized as requiremets.
Any interested items please feel free to contact:
---
Contact:vincent
Mob: +8613357331966
wechat:13357331966
WhatsApp: +8613357331966
Email: jinxin012@ojinxin.com
Please feel free to give your inquiry in the form below. We will reply you in 24 hours.