wholesale 55 hrc 3flute single flute end mill milling cutter cnc carbide end mill for aluminum alloy copper processing
Brand Name : JINXIN
Place of Origin : CHINA
MOQ : 7-15DAYS
Packaging Details : 10 ton/month
An end mill is a type of milling cutter, a cutting tool used in industrial milling applications. It is distinguished from the drill bit in its application, geometry, and manufacture. While a drill bit can only cut in the axial direction, a milling bit can generally cut in all directions, though some cannot cut axially. End mills are used in milling applications such as profile milling, tracer milling, face milling, and plunging.
wholesale-55-hrc-3flute-single-flute-end-mill-milling-cutter-cnc-carbide-end-mill-for-aluminum-alloy-copper-processing
Our company produce carbide endmill with various types, diamater are available from 1mm to 30mm, with flute 2, 3 and 4 even more.
The OEM or distributer is acceptable, welcome to bring your tungsten carbide endmill, cutting tools' business come to us, we will be your best supplier, let's got a great cooperation.
We will offer you best price and best quality in the market, make the order to us.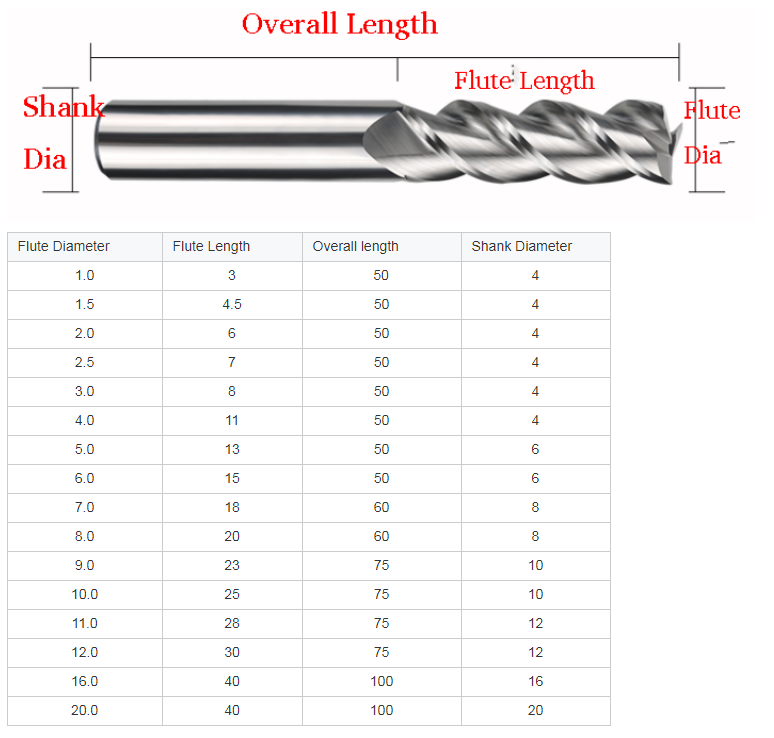 Tips:If you need other specifications, please contact us for customization
Tungsten carbide endmill Product Description
1.Fully enables running at rough machining parameters, resulting in finish surface quality.
2.Excellent performance in machining titanium, stainless steel and high temperature alloys.
3.The coating provides longer tool-life or increased cutting-values.
4.Suitable for all types of steel or metal.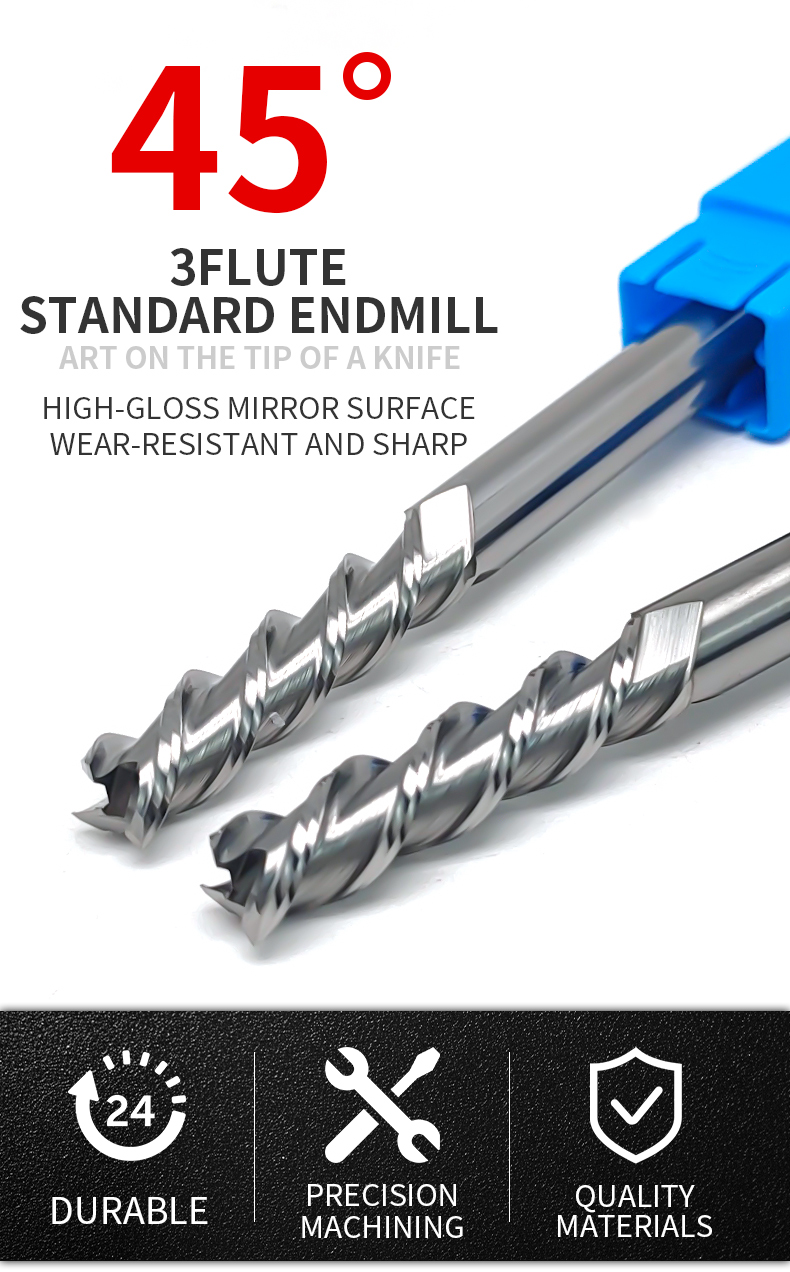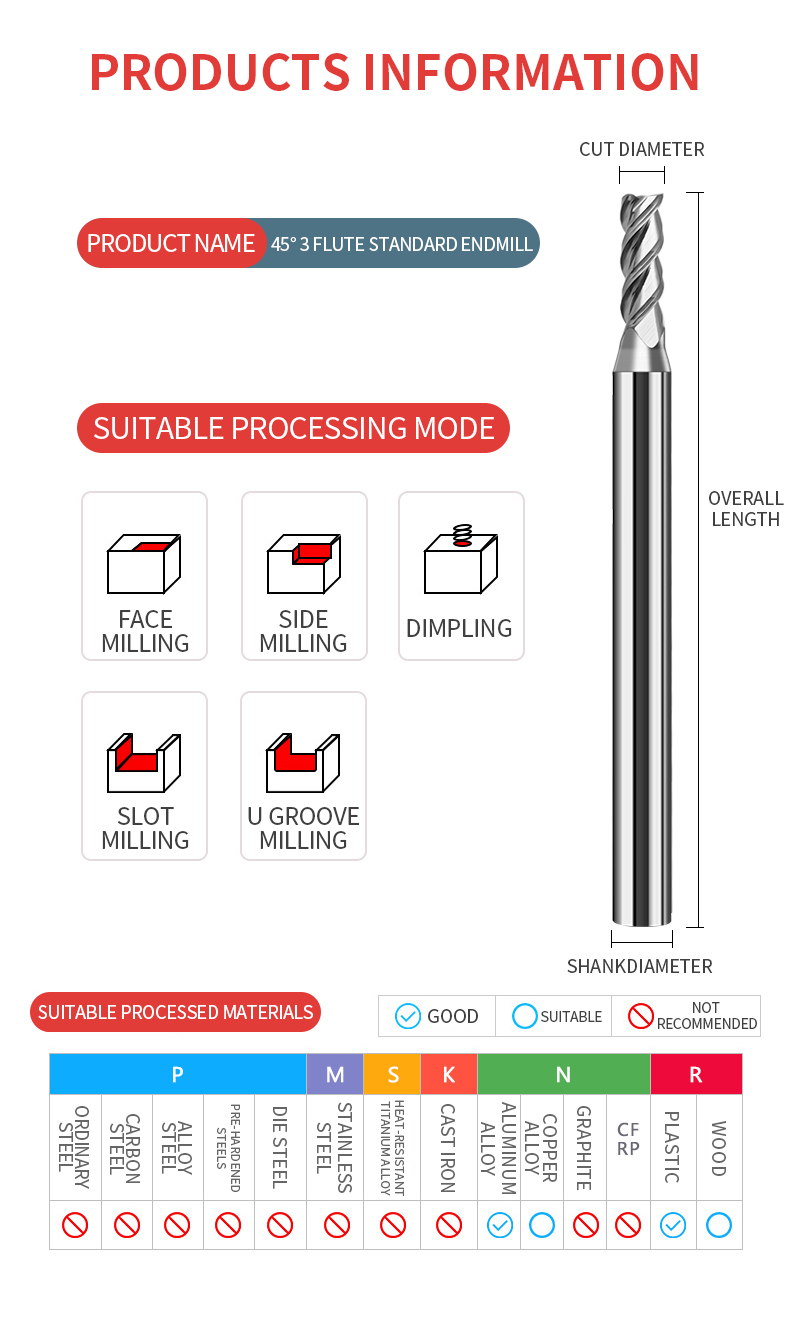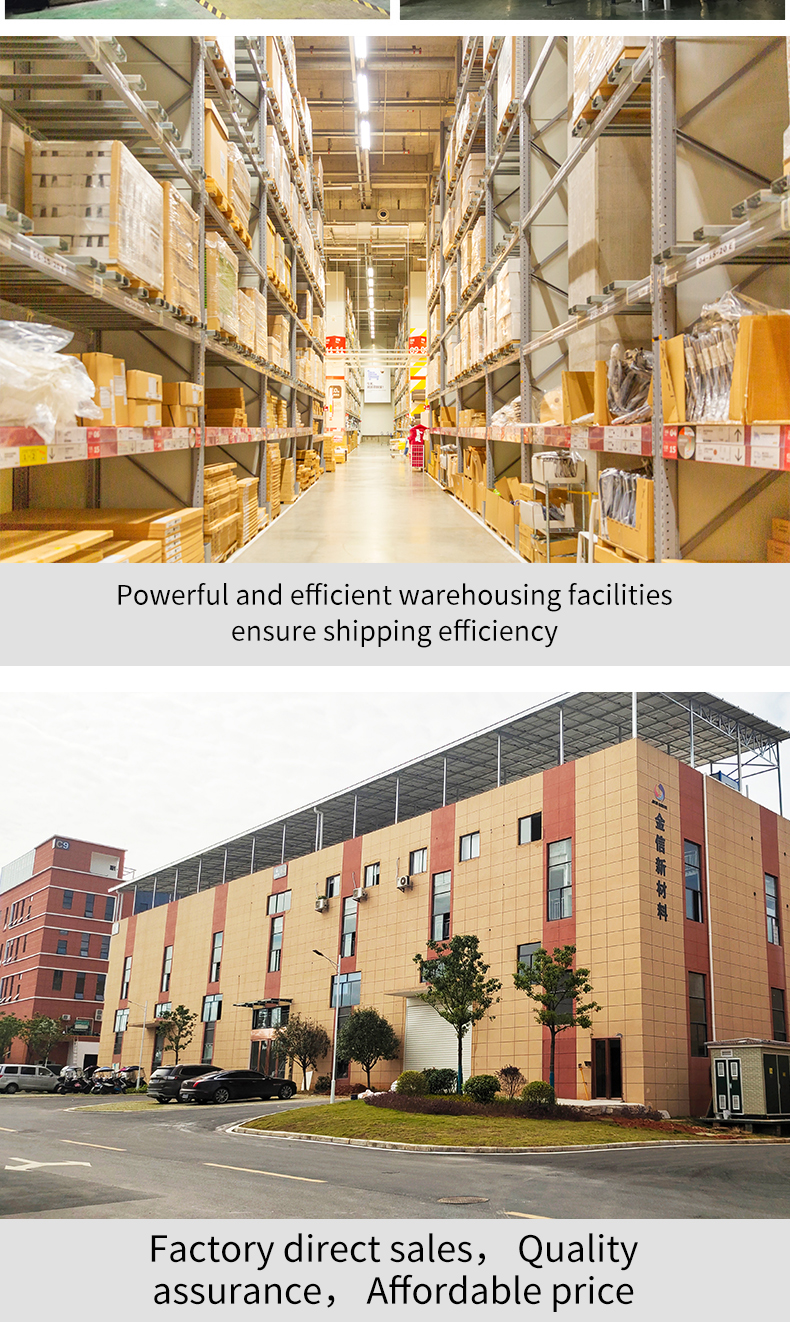 Please feel free to give your inquiry in the form below. We will reply you in 24 hours.