Carbide Roller Cemented Carbide Roll Rings/carbide Roller/tungsten
Brand Name : JINXIN
Place of Origin : CHINA
MOQ : 7-15DAYS
Packaging Details : 10 ton/month
Tungsten carbide roller ring is a kind of metallurgical tool which consists of tungsten carbide and cobalt with high hardness and wear resistance. There are ideal for use in applications where strength, durability and longevity are factors. The performance of the tungsten carbide roller is related to the content of the bonding phase metal and the size of the matrix phase--the tungsten carbide powder particle.The different binder content and the corresponding tungsten carbide particle size form different carbide grades. If the content of the metal binder is increased or the particle size of the tungsten carbide is increased, the hardness of the cemented carbide decreases and the toughness increases. Tungsten Carbide (WC) is twice as strong as steel and is similar to corundum in hardness. Tungsten carbide rollers combine superior hardness with resistance to abrasion and wear and they are available in a wide range of sizes. They can also be milled according to the customer's specifications. It has advantage of high wear resistance, long life and high efficiency during the high speed rolling.
Carbide rollers are widely used in metal forming, especially in hot rolling industry mainly for intermediate and last finishing stands to ensuring superior surface finish and dimensional stability of processed metal products. Rolls are also commonly used for wire flattening, de-scaling and straightening applications.
Our capacity:
1.Professional manufacturer fortungsten carbide items with more than 10 years experience
2.High hardness and strength
3.High modulus of elasticity
4.Stable chemical property
5.Low impact toughness and thermal expansion coefficient
6.ISO 9001-2008 Quality Control System
7.OEM, ODM project accepted
Tungsten carbide roll production capacity,
We can manufacture dimension of tungsten carbide roll below:
OUTER DIAMETER 145-450mm
INNER DIAMETER 87-260mm
HEIGHT 62-130mm
In additional, if you have request of tungsten carbide roll have special requests, we all can discuss with our engneers, we will do the best to match your production requests.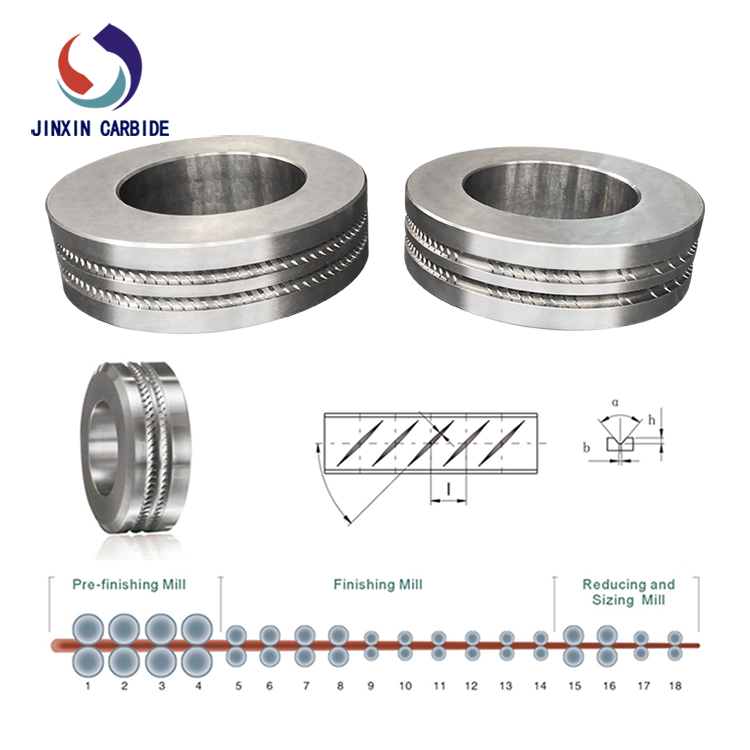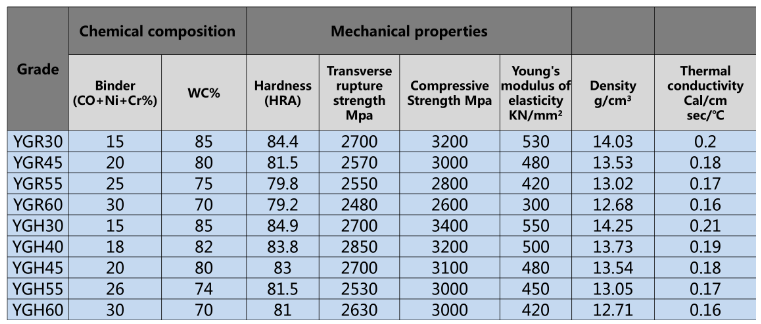 Common material of tungsten carbide rolls: YGR30, YGR45, YGR55, YGR60, YGH30, YGH40 etc.
Tungsten carbide rolls application:

YGR30: Good toughness, wear resistance, corrosion resistance and thermal crack resistance. Used in most stands of the finishing mills and in the rear stands of common mils.

YGR40: Good toughness and thermal crack resistance, good for general purposes. Used in most stands of the finishing mills and in the rear stands of common mils.

YGR55: Good impact resistance. Used in the stands of pre-finishing rolling mills for hot rolling rebars and they can be machined with turning and milling.

YGR60: Good impact resistance. Used for hot rolling rebars and in the first and second stands of pre-finishing rolling mills and they can be machined with turning and milling.



Tungsten carbide roller used on the stretch reducing mill for bars, thread steel bars and common wire with the durability 10 to 20 times higher compared to common steel roller. The surface quality and the steel bar size accuracy are greatly improved. The cemented carbide roller reduces effectively the production cost and improves the quality.
Roller for Profile Wire Rolling, Flat Wire Rolling, Construction Wire Rolling, Plain Wire Rolling and Welding Wire Rolling, Wire Straightening, Wire Guiding etc.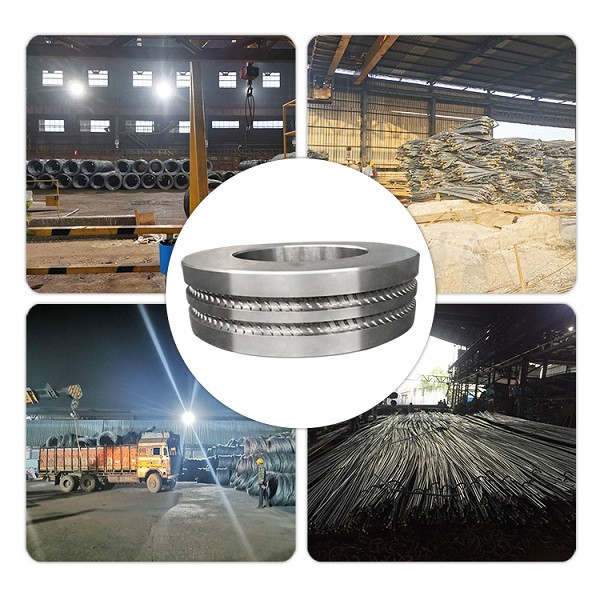 Please feel free to give your inquiry in the form below. We will reply you in 24 hours.