Hardfacing tungsten carbide YD composite brazing rod
Brand : JINXIN
Product origin : CHINA
Delivery time : 7-14DAYS
Supply capacity : 1000TON/MONTH
1.With strict tolerance extent control 2.Enjoy excellent wear resistance & high toughness 3.Have very good thermal & chemical stability 4.Anti-deformation & deflection 5.A special Hot Isostatic Press (HIP) process provides quality improvement to the finished products to ensure meterial reliability. Welcome your enquiries. Also we can send you some samples for your testing.
Tungsten carbide welding rods/ YD welding rods/ composite rods
Tungsten carbide composite rod, compositewelding rod, YD welding rod, is made of by sintering tungsten carbide scrap and elastic matrix alloy, Outer layer of the special flux and coloring is marking scrap grade, the composition of sintering tungsten carbide scrap is mainly CO and WC, The hardness is HRA 89~91, tire body matal is Ni and copper alloy, strength can up to 690 MPa, hardness HB≥160.

Grade

Crushed composite welding rods
Grade
Chemical compositions ( ≦% )
Cu+Zn+Sn
WC
Co
Cu-40
40±2
53-56
4.6-4.8
Cu-45
45±2
48-52
4.2-4.5
Cu-50
50±2
44-48
3.8-4.2
Ni-Cu tungsten carbide composite rods
Grade
Chemical compositions ( ≦% )
Cu+Zn+Sn
WC
Co
Ni-Cu 40
40±2
53-57
4.6-5.0
Ni-Cu 45
45±2
49-52
4.2-4.5
Ni-Cu 50
50±2
44-48
3.8-4.1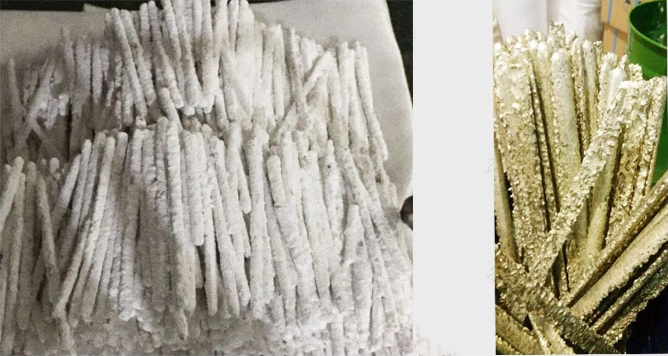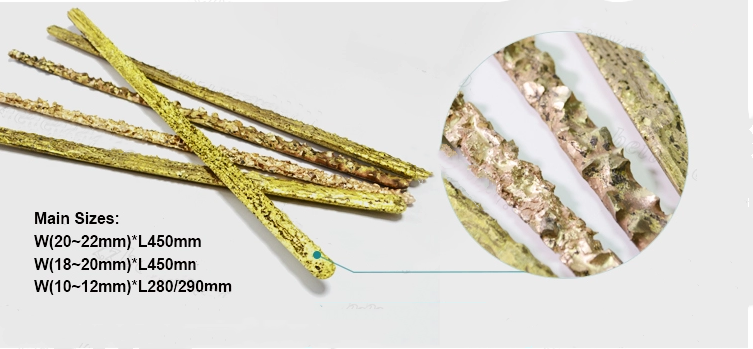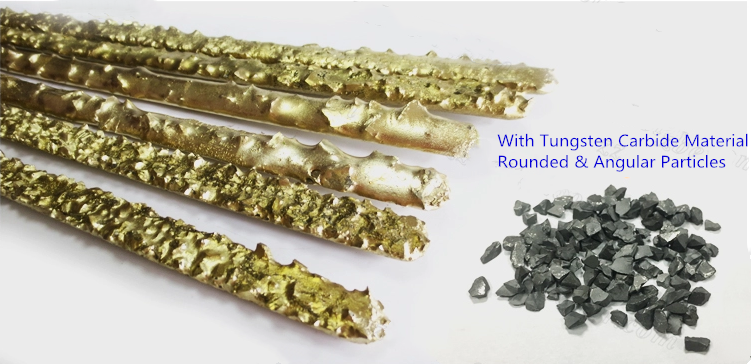 YD welding bar application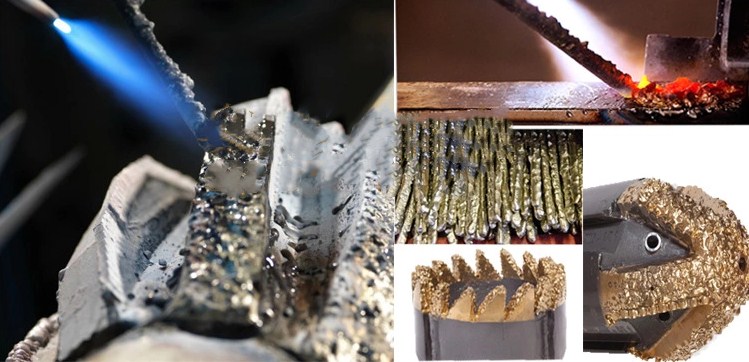 Please feel free to give your inquiry in the form below. We will reply you in 24 hours.