K034 Tungsten Carbide Tips For Chisel Bit
Brand Name : JINXIN
Place of Origin : CHINA
MOQ : 7-15DAYS
Packaging Details : 10 ton/month
The right selection of cemented carbide grades is one of the most important factor that guarantee the effective application of cemented carbide. Attention should be paid to the following when the selection of the grades is done:
Tungsten carbide mining tip is widely used in petroleum drilling, snow plow equipment, cutting tools, mining machinery, road maintenance and coal drilling tools.It is also can used as excavating tools for Tunneling, quarrying, mining and Construction. In addition, it can be applied as drill accessories for rock drilling machine and deep hole-drilling tools.
Carbide mining tips are made from tungsten carbide raw material. Carbide button teeth /inserts are press fit into pre-drilled holes in the cone of the bit to achieve better wear resistance and excellent cutting abilities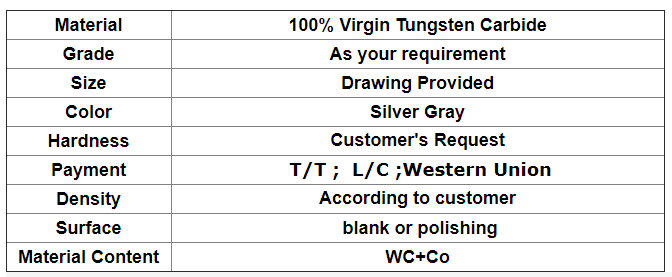 Product Description
1. Grade: P10,P20,P30,K10,K20,K30,K40.
2. Model: K026,K028,K030,K032,K034,K036,K038,K040,K042.
3. Standard:ISO.
4. Certification: TUV.
They have widely use application in engineering industries:
1.widely used in petroleum drilling and snow removal, snow plow machines and other equipments.
2.used for drilling, mining and road sweeping machine, snow removal and road maintenance tools.
More. it has a great help in quarrying, mining, tunneling tools, as well as civil construction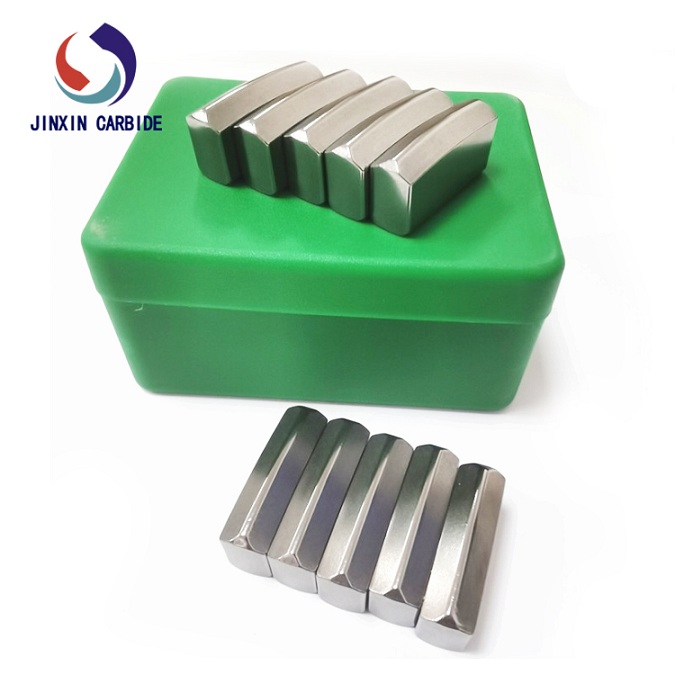 Features
1.Material:100% virgin raw material .
2.Grade:Various types and grades available
3.Advanced production equipments and testing equipments
4.Precision Ground and polished
5.High wear resistance,high hardness and impact toughness
6.Advanced technology , automatic pressing,HIP sintering and precision grinding .
About Order
1.Any inquiries,reply with 24 hours.
2.Competitive price,factory price will be competitive
3.MOQ:5kgs,if less than 5kgs, it will be seen as sample order.
4.Non-standard shape products can be made.
5.The order schedule will be sent by salesperson every week
Note:Welcome and please tell us if you need the customized sizes and grades
---
Any interested items please feel free to contact:
Contact:vincent
Mob: +8615573301853
wechat:+8615573301853
WhatsApp: +8615573301853
Email: jinxin012@ojinxin.com
Please feel free to give your inquiry in the form below. We will reply you in 24 hours.