Portable Mini Stone Rock Crushing Machine Low Price Diesel Jaw Crusher For Sale
Brand Name : JINXIN
Place of Origin : CHINA
MOQ : 7-15DAYS
Packaging Details : 10 ton/month
In the current production of life, due to environmental problems, the production of raw materials for cement bricks has become a major problem, and in the industrial sectors such as metallurgy, mining, chemical, cement, etc., a large amount of raw materials and recycled waste are required to be reprocessed every year. The jaw crusher and hammer crusher produced by our company have solved this problem well.
Jaw Crusher Product Introduction:

The processing principle of jaw crusher for material is jaw squeeze each other. It used in the first step for a variety of ore rock broken. All kinds of ores which compressive strength is not higher than 320 Mpa can be one-time processing to moderate granularity. Often forms a complete set of sand production line with the cone crusher, counter attack crusher, sand making machine, etc. It widely used in mining, metallurgy, chemical industry, building materials, electricity, water conservancy, transportation and other fields.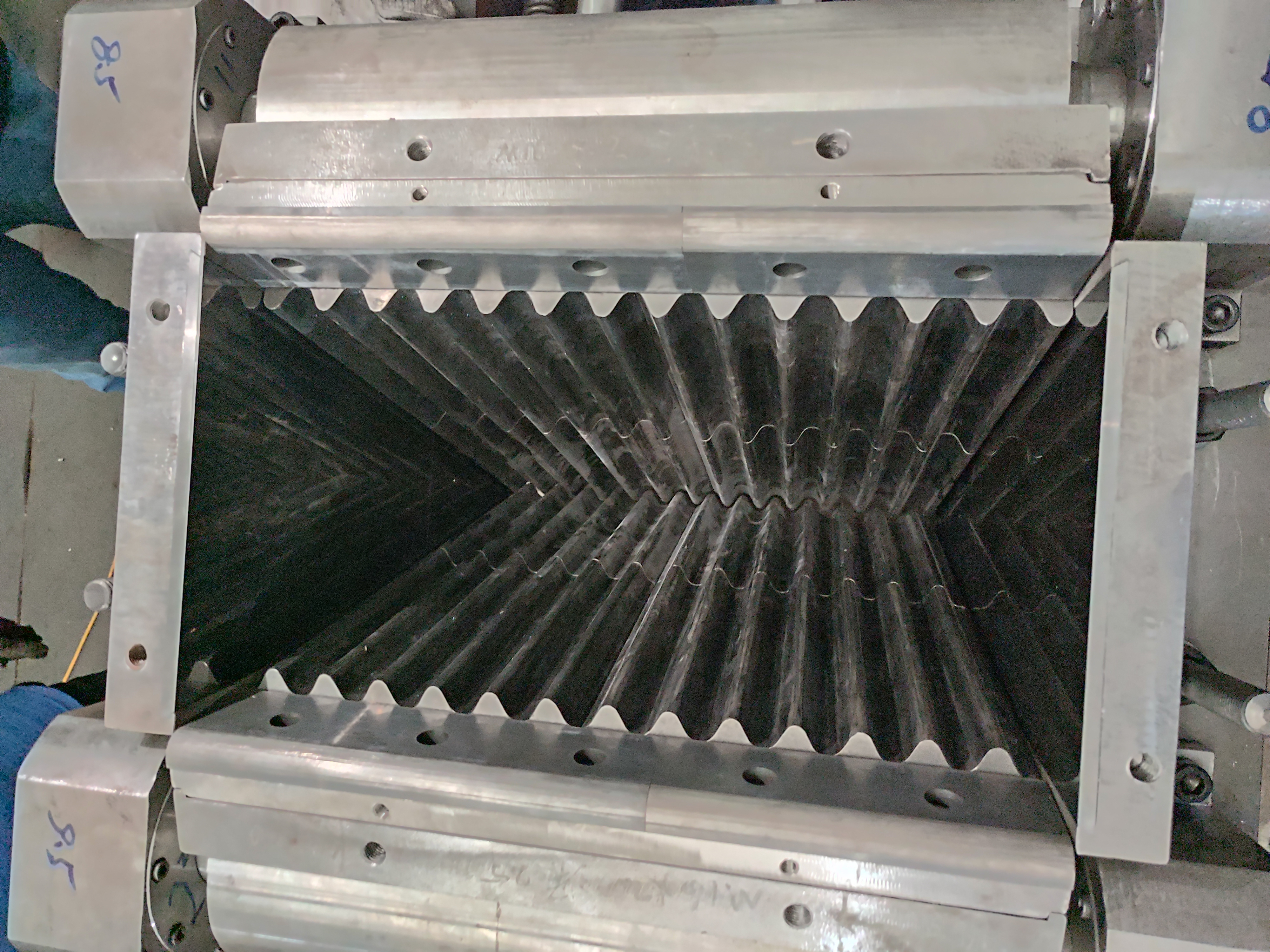 Jaw Crusher Application Field:

All kinds of ores and large materials crushed to medium size, in mining, metallurgy, building, highway,railway, water conservancy and chemical industry, etc.
Jaw Crusher Suitable Material:
Granite, marble,basalt, limestone, quartz, pebble, iron ore, copper ore, etc.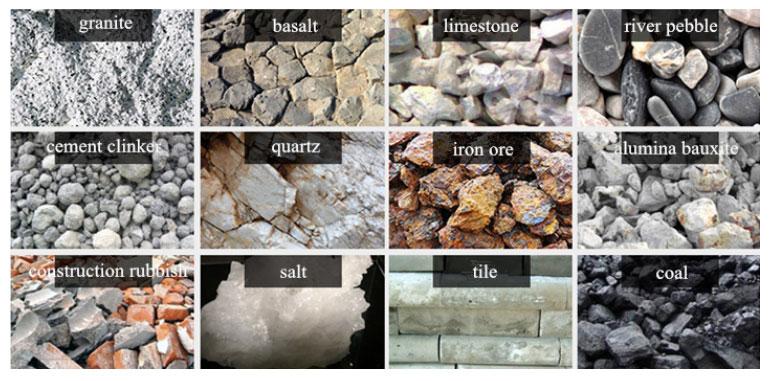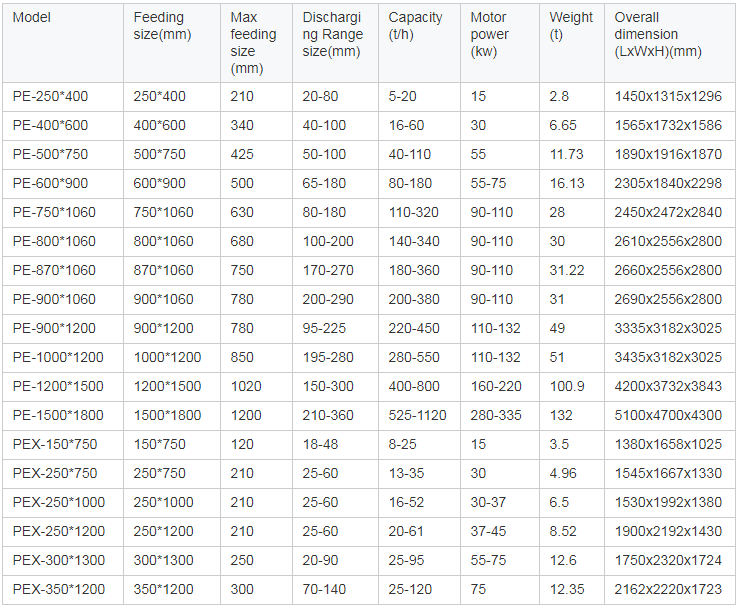 Please feel free to give your inquiry in the form below. We will reply you in 24 hours.