tungsten carbide valve ball and valve seat
Brand Name : JINXIN
Place of Origin : CHINA
MOQ : 7-15DAYS
Packaging Details : 10 ton/month
Valve balls/seats/core are specifically developed to resist wear at high temperatures. The material is based on wear-resistant carbides that are thermally stable at exhaust valve seat operating temperature. They are mainly used for the sealing of valves of oil pumps in petroleum industry's sand containing wells,viscous oil wells,sea oil wells and high pressure sulfur resistant oil wells,etc. We can manufacture depend on customers' requirement.
Cemented carbide valve ball or cemented carbide ball valve is evolved from the traditional plug valve. Its opening and closing parts are a ball, and the purpose of opening and closing is realized by the ball around the axis of the valve rod. The hard alloy valve seat is used in various specifications and configurations, and can be used under wearing, corrosive and corrosive conditions. Alloy valve seat is matched with alloy ball.
Tungsten carbide balls
Type
Q-2.3
Q-2.5
Q-2.7
Q-3.3
Q-4.2
Q-5.5
Q-6
Q-8
Q-10
Diameter
2.3
2.5
2.7
3.3
4.2
5.5
6
8
10
Tolerance (mm)
±0.3
±0.3
±0.4
±0.4
±0.5
±0.5
±0.5
±0.5
±0.5
Type
Q-12
Q-20
Q-25
Q-30
Q-35
Q-40
Q-45
Q-50
Q-60
Diameter
12
20
25
30
35
40
45
50
60
Tolerance (mm)
±0.6
±0.6
±0.6
±1.0
±1.0
±1.2
±1.2
±1.6
±1.6
1. material : WC 94%, Co 6%
We can also provide other material as your request. Such as: WC 92%, Co 8%; WCNi
2. features :
high hardness , high precision , high antirust capability, high wear-resistant capability.
3. Application:
grinding, hardness examine machine, avigation , grinding machine, head pressure, and so on.
Pictures of tungten carbide balls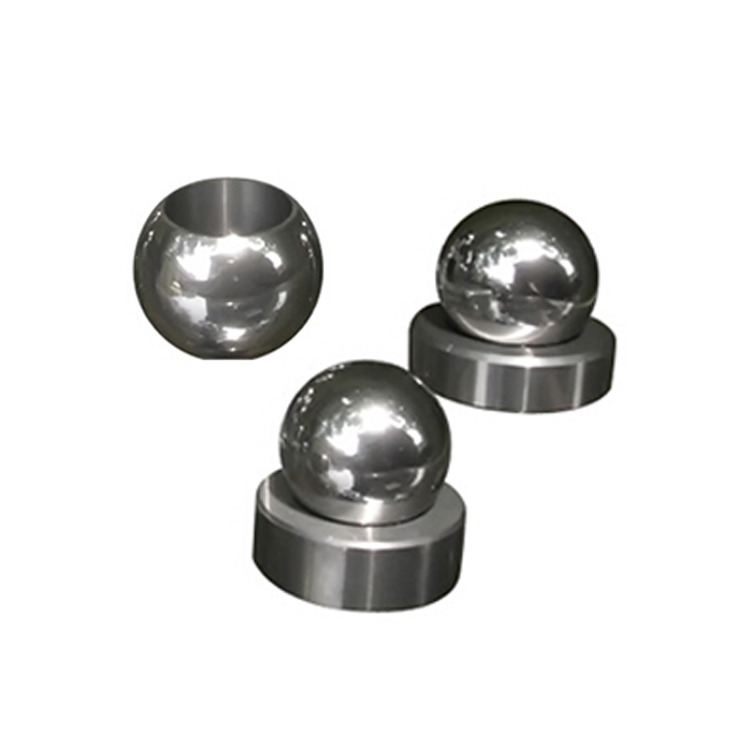 Any interested items please feel free to contact:
Contact:vincent
Mob: +8613357331966
wechat:13357331966
WhatsApp: +8613357331966
Email: jinxin012@ojinxin.com
Please feel free to give your inquiry in the form below. We will reply you in 24 hours.