Processing custom hard alloy ball valve, seat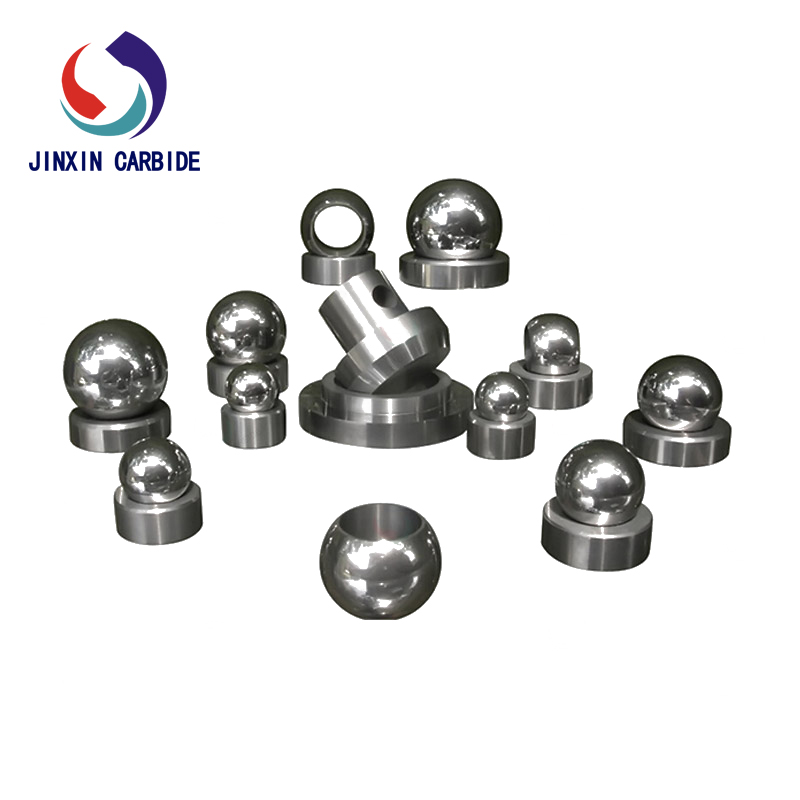 The carbide seat is a detachable face piece in the valve to support the fully closed spool position and form a sealing pair. General valve seat diameter is the larger flow diameter of the valve.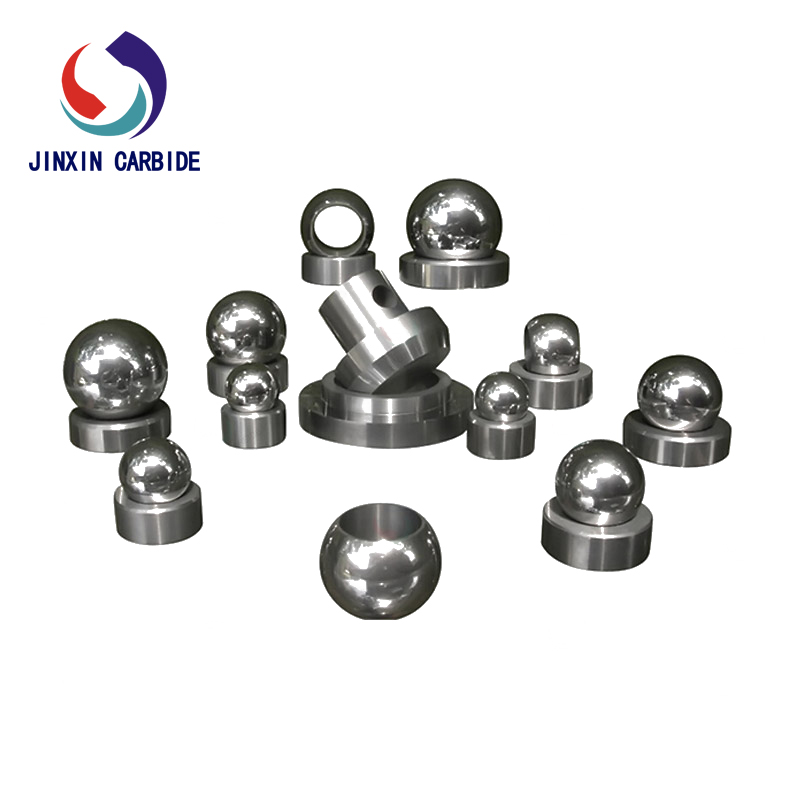 carbide seat as the main material of cemented carbide valve seat, corrosion resistance and wear resistance, and can withstand high pressure. Carbide seats are available in a wide range of sizes and configurations and can withstand wear, corrosion and erosion conditions. They are widely used in oil and gas drilling, ground mining and fluid control applications.

The opening and closing parts of carbide seat are driven by the valve stem and rotate around the axis of the ball valve. It can also be used for fluid regulation and control, among which the hard sealing V-ball valve has a strong shear force between the V-type ball core and the metal valve seat of hardfacing hard alloy, especially suitable for the medium containing fiber, small solid material, etc.
Zhuzhou jinxin professional processing customization of all kinds of hard alloy ball valve, valve seat, support for custom, professional custom manufacturer, advanced processing equipment, processing ability is strong, there are a large number of various industries custom successful cases, can according to different application field, reasonable material selection, the reasonable optimization in order to achieve customer ideal use effect, welcome to inquiry.
Please feel free to give your inquiry in the form below.
We will reply you in 24 hours.